I know and use the 'inside out' method for sewing tiny cuffs in the round, but baby clothes put even that method to the test. Fitting a preemie sleeve cuff around a presser foot is daunting, and I really just do not like exposed seams.
My mind is always thinking of possible solutions to make sewing easier yet still have nice finishes. I came up with a solution I love for tiny cuffs! It really is just an application of the 'cuff trick' where the cuff is folded twice and sewn once. But this takes it even further to make the tiniest cuffs a breeze. It also reduces thread and seam bulk from the cuff.
To begin, fold the cuff lengthwise. (The fold will be along the direction of greatest stretch.)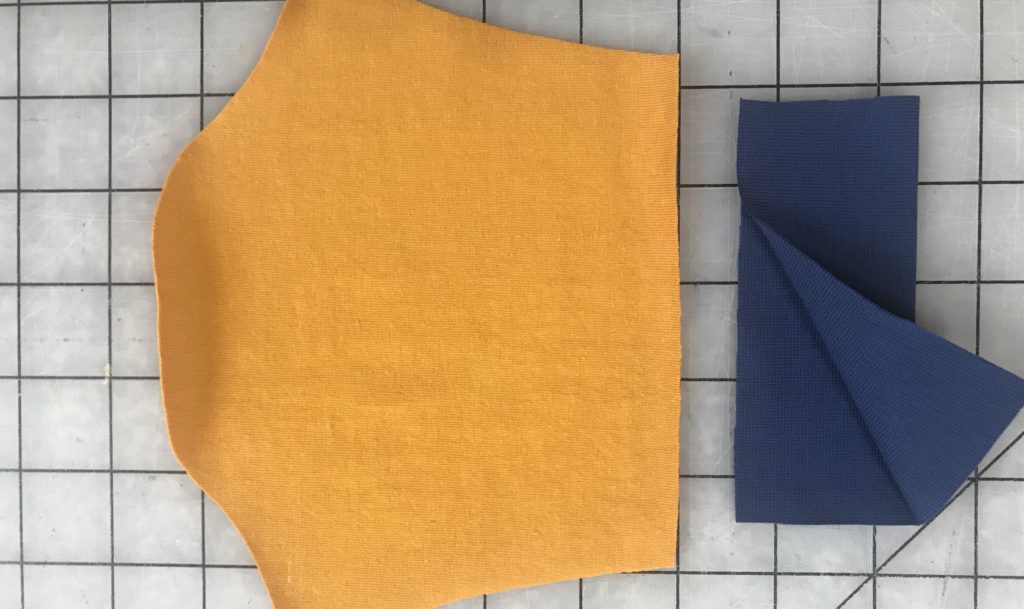 Open the fold and pin cuff to sleeve edge, right sides together, and stitch according to seam allowance. I recommend using a 1/4" seam allowance or 3/8" if adding decorative stitching or coverstitching to sleeve. Press seam toward sleeve.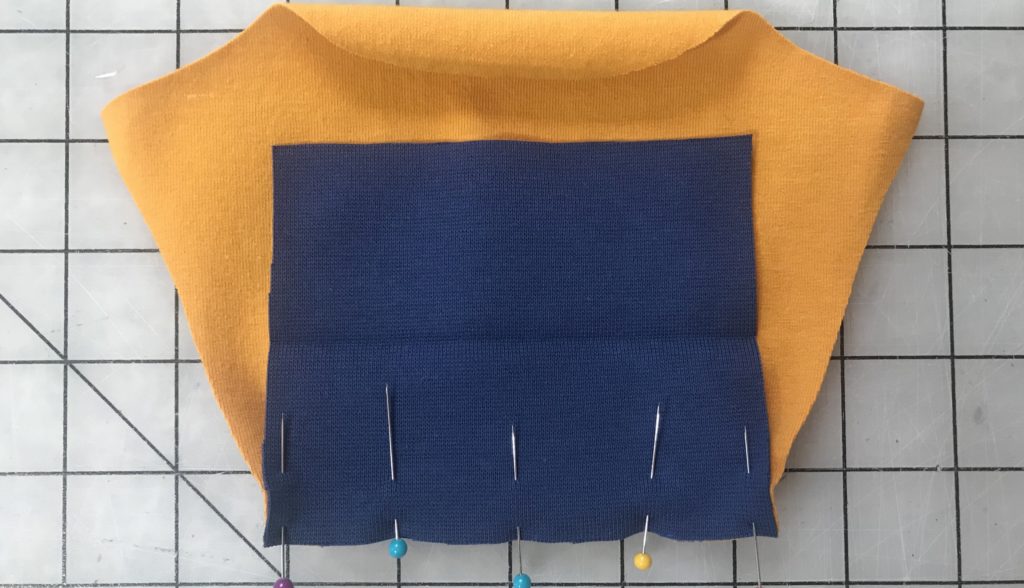 Pin or clip sleeve edges, right sides together, up to cuff, with cuff fold open. I like to use a pin just past sleeve/cuff seam.
Fold both layers of the cuff back on the fold and clip or pin in place.
It will look as if the opening will be sewn shut, but don't worry! It will be a functional sleeve. I promise.
I highly recommend basting the cuff seam with a sewing machine or by hand, especially if using a serger.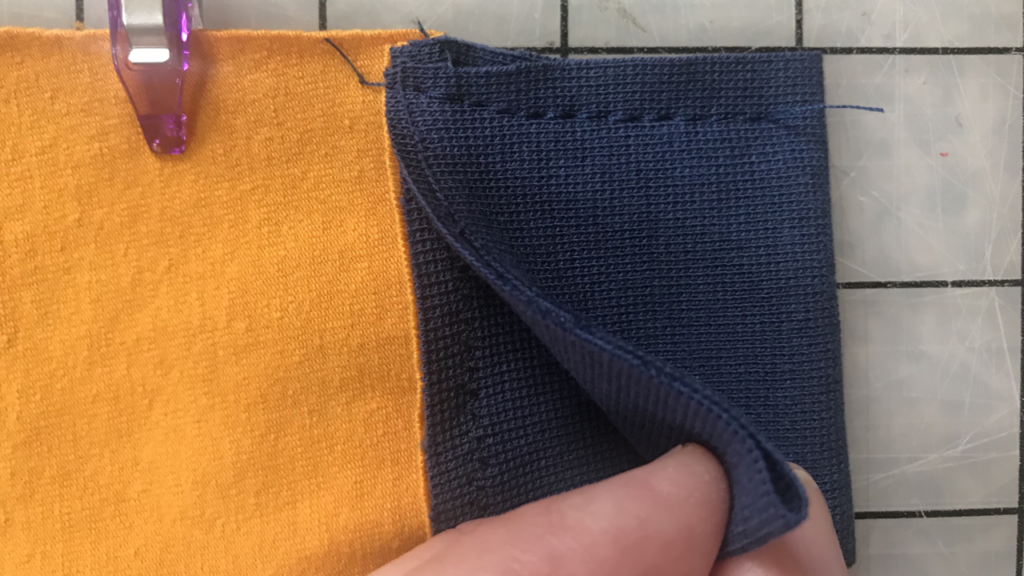 Then stitch the seam according to pattern seam allowance.
Open up just the top, single layer of cuff and turn like folding a sock.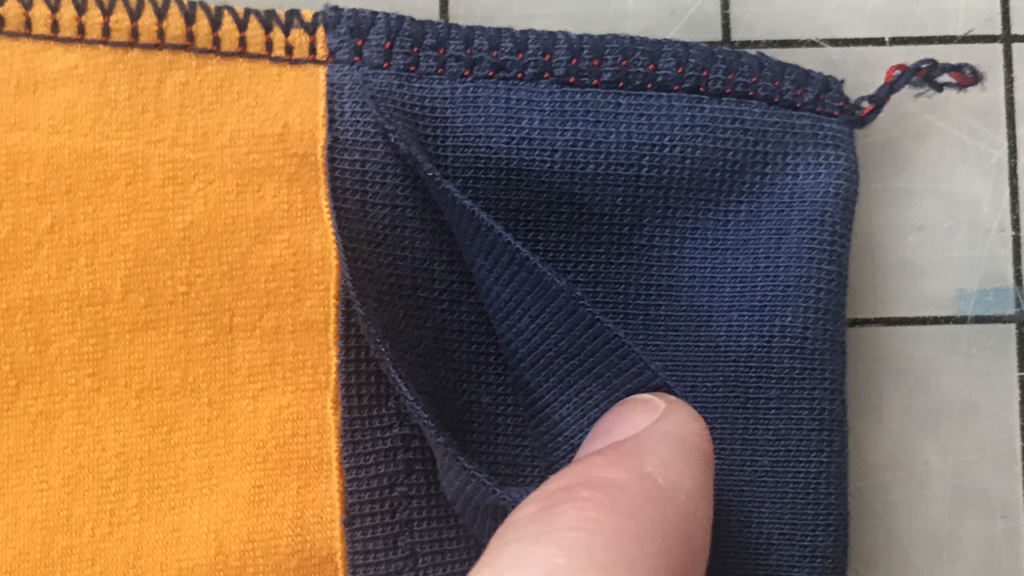 See! A working sleeve but we aren't quite finished. To secure the underside of the cuff, turn sleeve right side out. Then fold the cuff back, exposing the seam.
With a sewing machine use a narrow zig-zag to tack underside of cuff to seam allowance. Start and end as close as possible to the sleeve seam. I begin and end with a short straight stitch and backstitch to secure the stitching.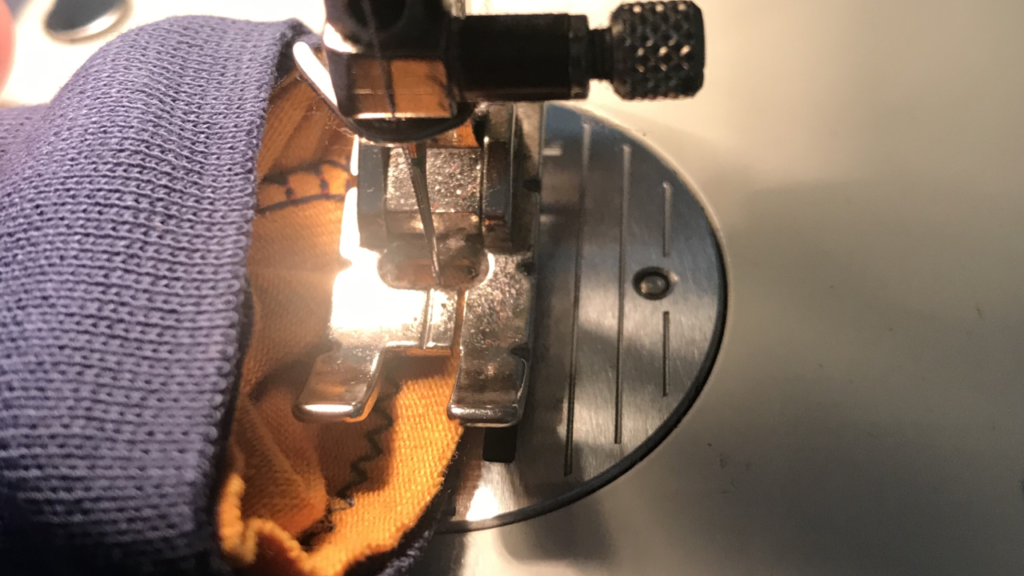 That's it! Here's the finished inside.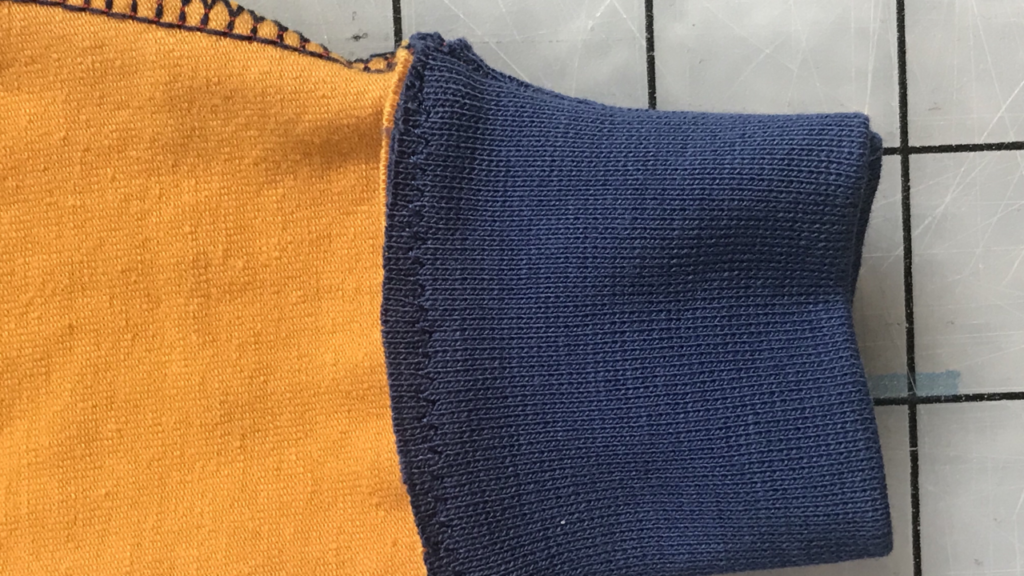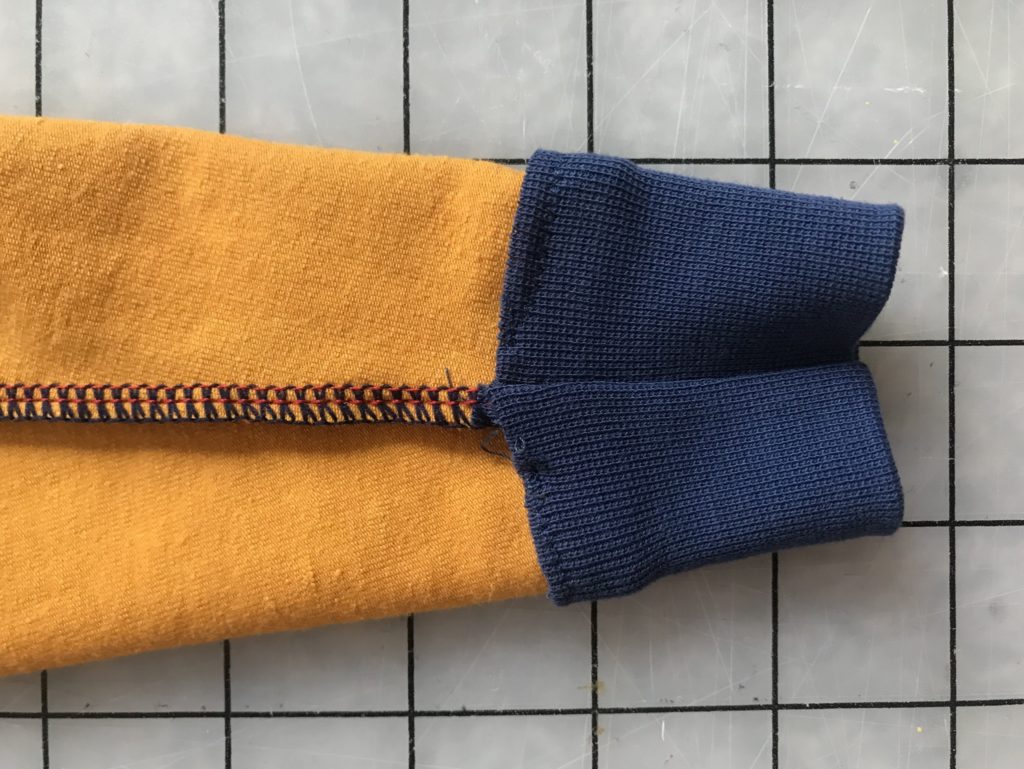 And outside.
If decorative or coverstitching is desired, do that before sewing sleeve seam. Increase seam allowance to 3/8" to allow room for stitching underside of cuff to seam allowance.